To create an account, go to www.Court-Solutions.com and click the "Sign Up" button.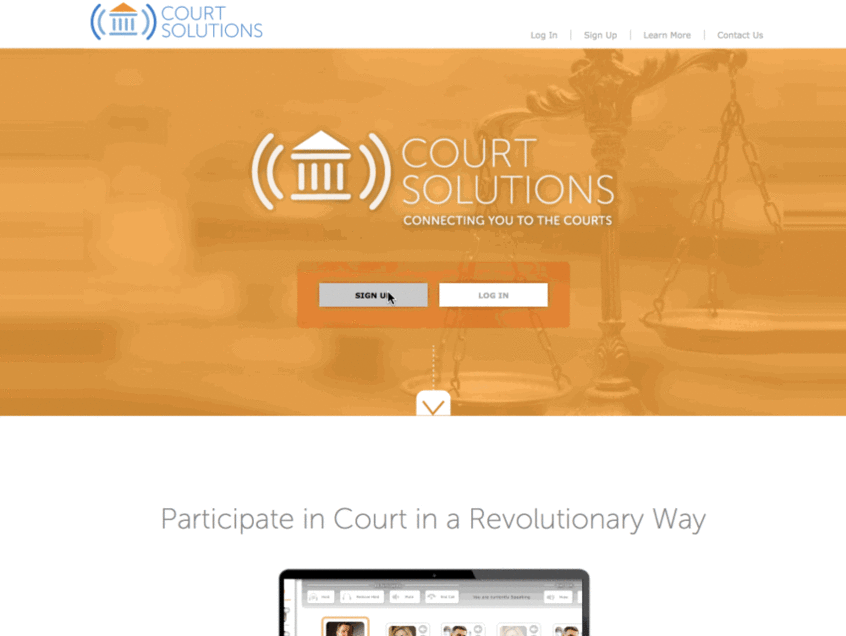 Fill in the required fields, including your credit card information. Accounts cannot be created without a valid credit card on file. You will only be charged when you actually dial in for a hearing. You will not be charged for making a reservation.
Click "Sign Up."
You will receive an email confirming the creation of your account. If you do not, please check your spam filter.
On the following screen, you can upload a photo, which will appear on the Hearing Dashboard.
If you are pro se during the pandemic or need a fee waiver, please review the FAQ regarding Fee Waivers.
Once you have created your account, you can submit reservation requests immediately. A reservation request is required for each new court appearance you wish to make. If you have multiple appearances on the same calendar day before the same Judge, you make one reservation to be used throughout the day.
If during the sign up process your browser is locked with a "Please Wait" message for more than one minute, close your browser and redo the sign up process. If you continue to have issues, please email us at info@Court-Solutions.com with all of the registration information and let us know that you are having trouble signing up. We'll create your account for you and send you your credentials.
CourtSolutions-Raising The Bar For Court Communications