Visit the CourtSolutions website at www.Court-Solutions.com.

Click the Log In button and enter the account holder's email address and password.

Click the Home button icon, located on the top right side of the screen, to create a reservation.

Enter the necessary information for creating a reservation request (Judge, date and time of hearing, case number, client name etc.).

Check the boxes at the bottom and agree to the terms and conditions.

Click the Register button at the bottom of the page to confirm your reservation.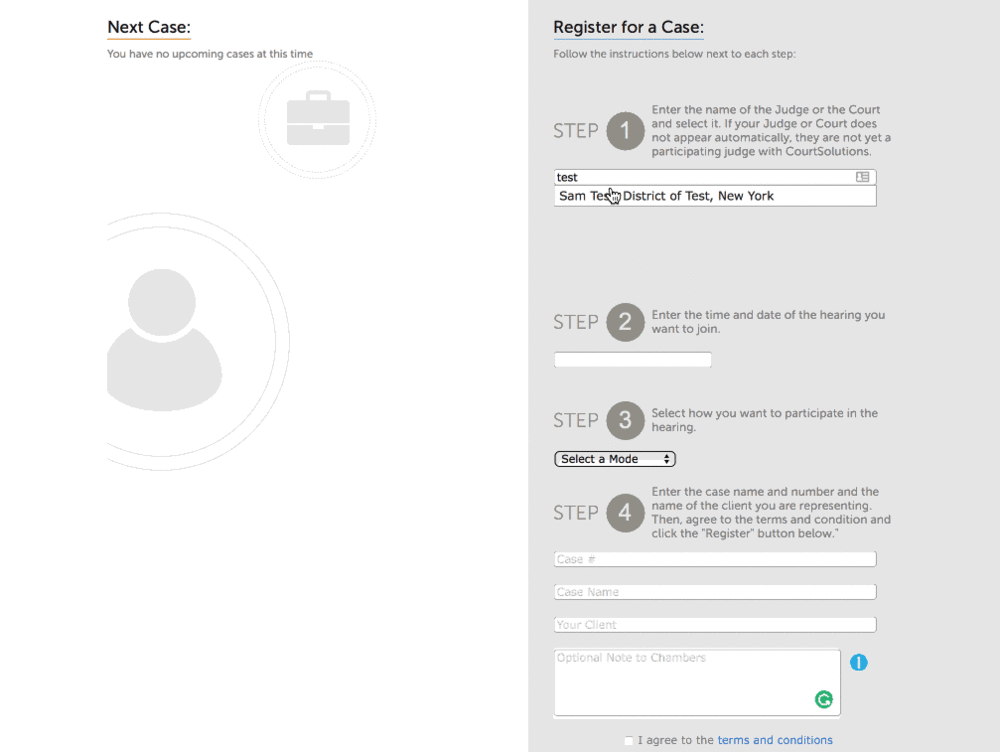 You will receive an email confirming your participation request. When the Judge approves your request, you'll receive a confirmation email from us. The reservation will be marked "Pending" until the court approves the reservation.
The CourtSolutions Team-Raising The Bar For Court Communications