Step 1: Log into your CourtSolutions account and open your Hearing Dashboard. At the same time, dial-in to the CourtSolutions system: 646-760-4600 and follow the prompts to enter your unique cell phone number and secure 6-digit PIN for identification purposes.
Step 2: When you open your Hearing Dashboard, you will see a visual representation of each person participating in the call. If there is a dark film over the Judge's photo and it appears to be blacked out, that means that the Judge is not yet connected and not on the call. There will be a label on the Judge's photo that says "Not Connected," which means the Judge is not currently on the line.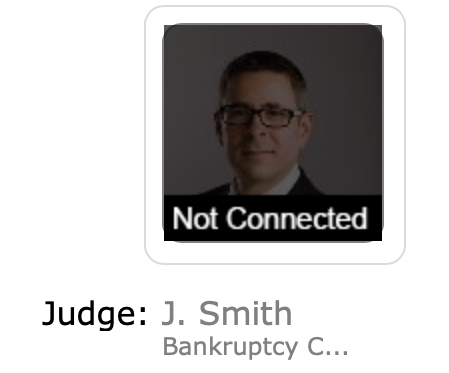 Step 3: Once the Judge is present on the call, the dark film and "Not Connected" sign will be removed from his picture and you will know that the Judge is connected to the call.

CourtSolutions-Raising The Bar For Court Communications