Document Sharing is a fast and simple way to upload documents to the Hearing Dashboard so that participants can download them while on the call.
In just seconds, you can instantly share any PDF of a document with the Court and everyone else on the call. (We do not support: Word, Excel, PowerPoint, JPEG or other formats at this time.)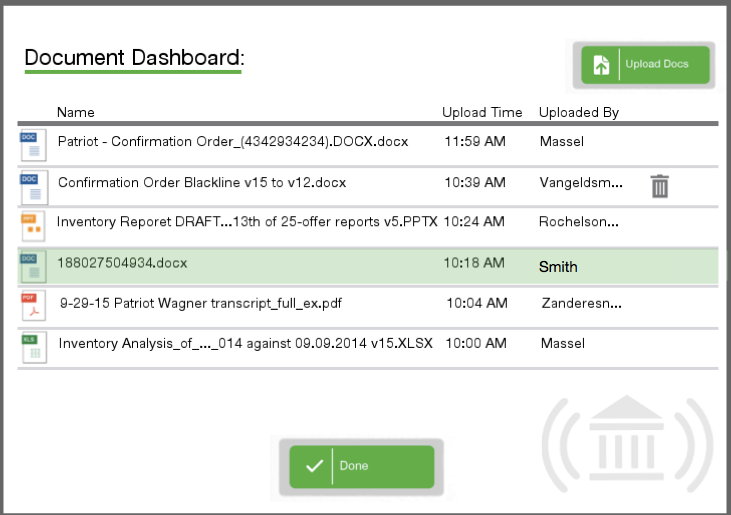 You can also download any shared document in just two clicks.
To access the Document Dashboard, click the green "Documents" button on the Hearing Dashboard.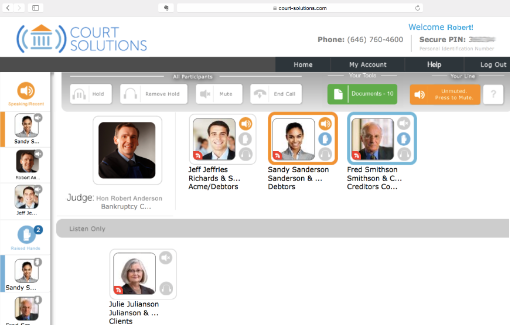 Forget about emailing or faxing documents to the Court. Now, with just a couple of clicks, everyone on the call can access the same document at the same time.
There is no incremental cost for using the Document Dashboard.
CourtSolutions-Raising The Bar For Court Communications