Step 1: Create an account.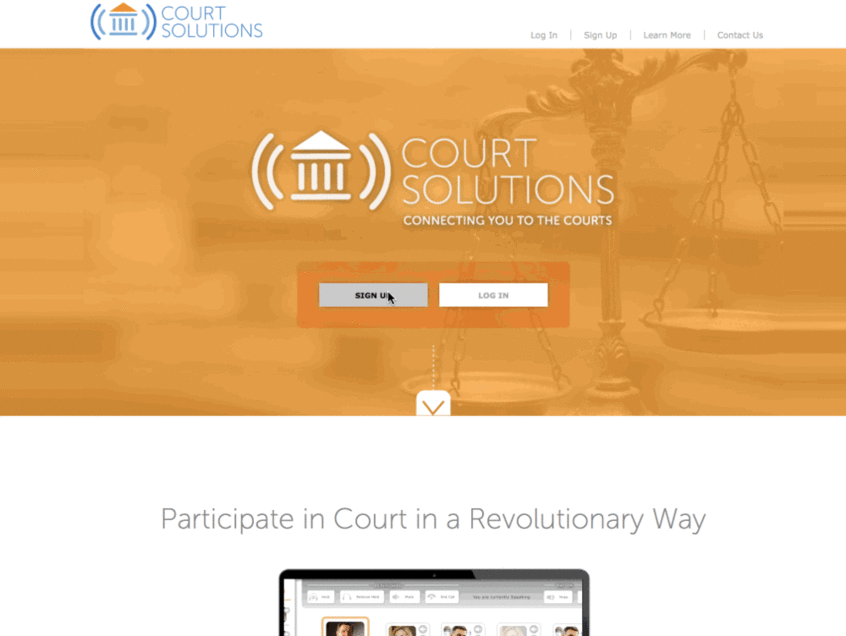 Go to www.Court-Solutions.com and click the "Sign Up" button. Fill in the required fields, including your credit card information. Accounts cannot be created without a valid credit card on file. Click "Sign Up." You will receive an email confirming the creation of your account. If you do not, please check your spam filter. On the following screen, you can upload a photo or image, which will appear on the Hearing Dashboard.
Step 2: Once you have created your account or have logged back in, on the right side of the screen, you can make a reservation request for your court appearance.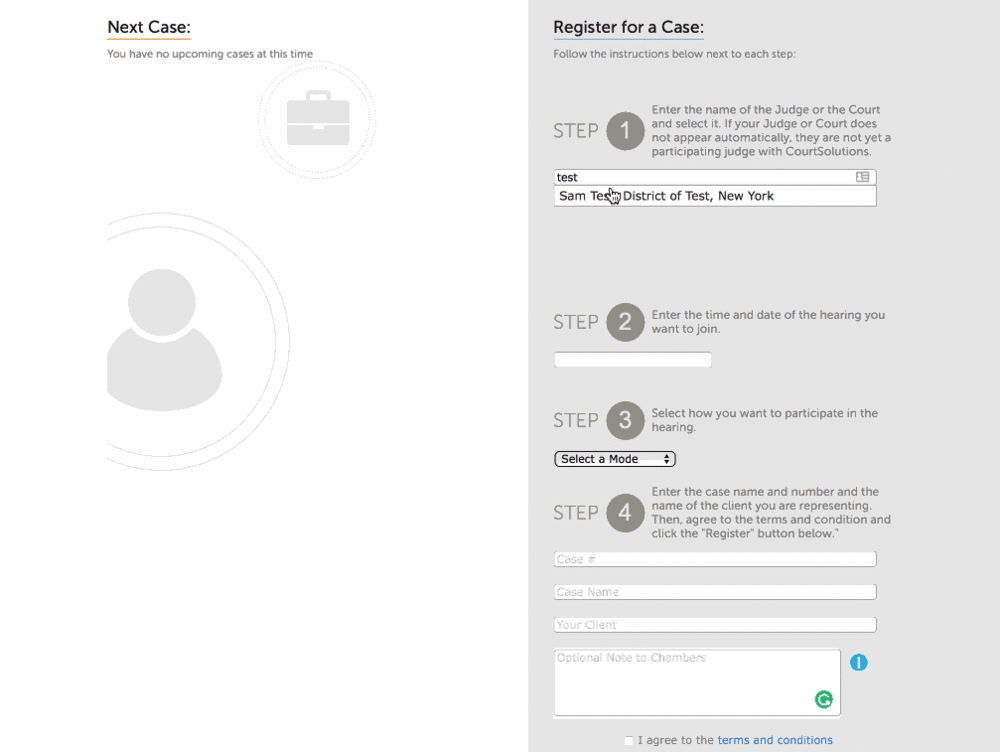 Enter the name of the Court or the Judge you want to appear before and select the appropriate one from the drop down list.

Enter the time and date of the hearing.

Select your participation status: Live or Listen Only.

Enter the case name, case number and, if applicable, the name of your client.

Click the box to agree to the terms and conditions and press "Register."

Please double check that all of the above information is entered correctly.
You'll receive an email confirming your participation request. When the Judge approves your request, you'll receive a confirmation email from us.